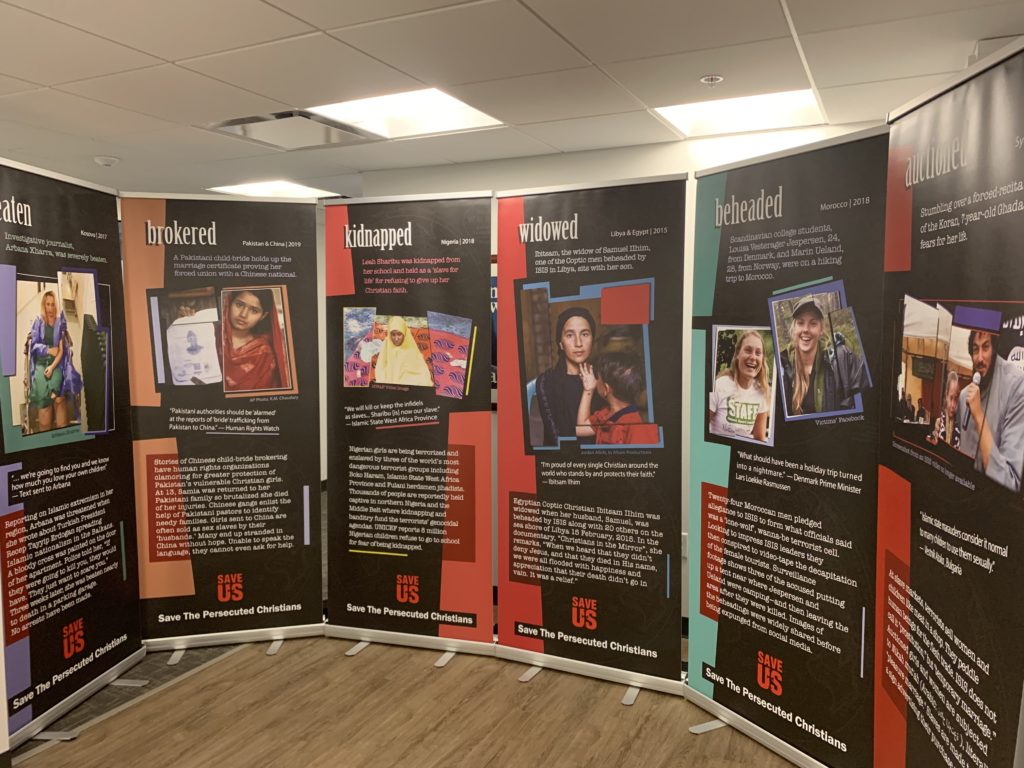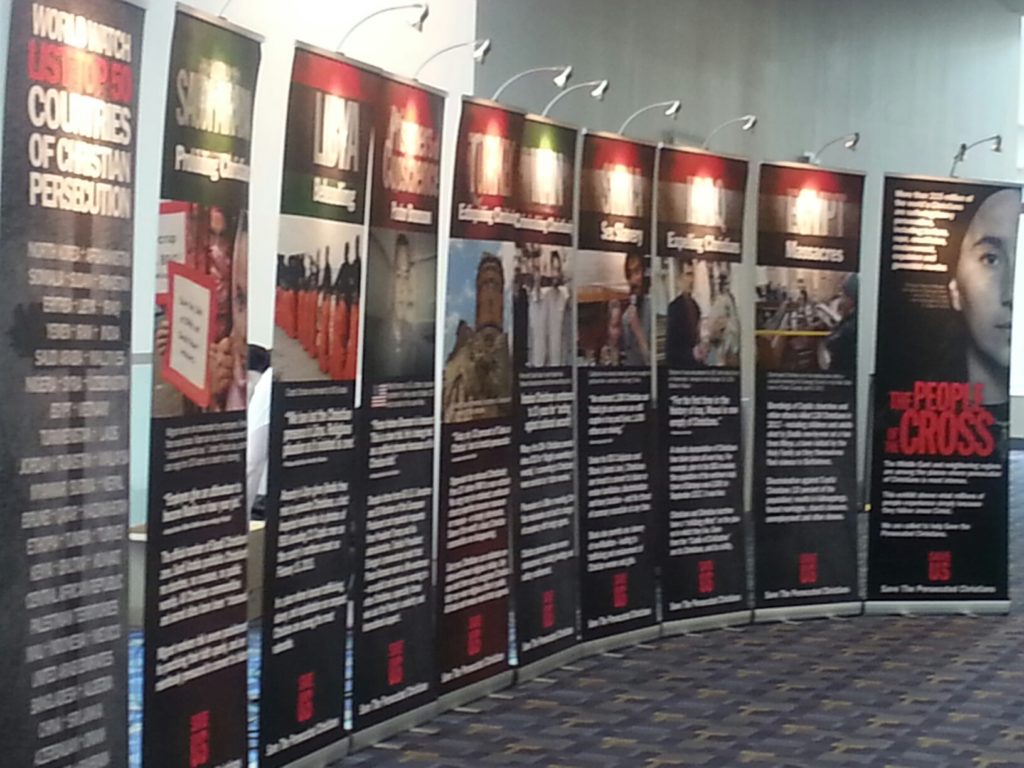 The Save the Persecuted Christians Coalition invites you, or your organization, to host one or both of our powerful and informative exhibits, Warfare & Women and The People of the Cross in your community. The exhibits can be reproduced and shipped to you in approximately 48 hours for a suggested donation. Warfare on Women with 15 banners is $1500, The People of the Cross with 24 banners is $2500
This compelling portable displays consists of retractable pop-up banners (32" x 7') providing faces and factual information that make tangible the suffering experienced by followers of Jesus Christ. The Coalition is making these exhibits available for reproduction* and display in as many locations as possible across America.
In July 2019, the Warfare on Women exhibit premiered as a side event for Secretary of State Mike Pompeo's 2nd U.S. Ministerial to Advance Religious Freedom. It details the fractured lives of brave Christian women targeted by terrorists seeking to demean and degrade their dignity to create fear in their communities.
In July 2018, the People of the Cross exhibit premiered at the annual Christians United for Israel Summit, and was shown in the U.S. Capitol Visitors Center (see below) as a side event for Secretary of State Mike Pompeo's U.S. Ministerial to Advance Religious Freedom.
By hosting our highly transportable exhibits in churches, civic centers or other venues in your hometown, you can help inform large numbers of your neighbors about the horrors  being inflicted on hundreds of millions of people simply because they believe in Jesus.

Time is of the essence for those experiencing persecution. We can take advantage of the focus on public policy this fall to make the imperative of alleviating their plight an issue to be addressed by those who are, or hope to be, our leaders.
We seek soulmates who will help display this exhibit in scores of locations across the United States over the next few months. It's a big ask, but we believe – with your help and God's grace – we can make great things happen for the world's persecuted Christians.