News
Opinion
Persecution in China
Christians in Taiwan fear 'severe' persecution should China conquer island, advocates say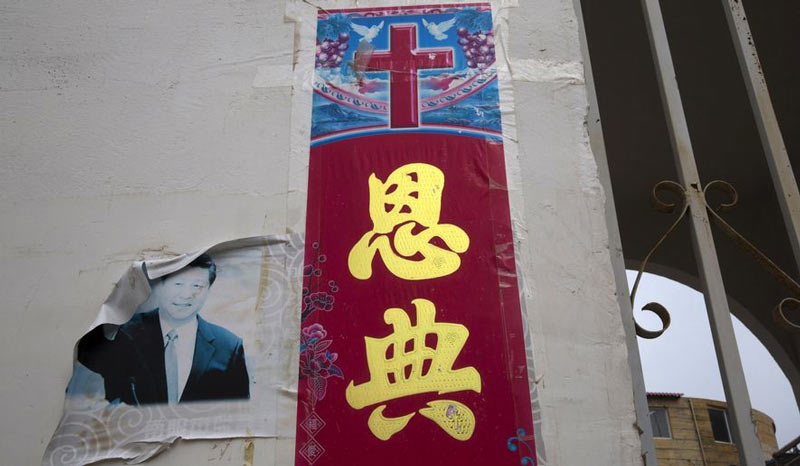 Though just 4% of population, Christians in Taiwan have influence in society, government
By Mark A. Kellner | The Washington Times | August 12, 2022
"Severe" targeting of Christians will be near the top of China's agenda should the People's Liberation Army succeed in conquering Taiwan following an invasion, several experts said this week.
Speculation about a potential military move by China soared in recent days following Beijing's furious reaction to the visit by a congressional delegation headed by Democratic House Speaker Nancy Pelosi, the highest-ranked U.S. official to stop in Taipei in 25 years. China's military staged menacing maneuvers around the island and Chinese Ambassador to France Lu Shaye told broadcaster LCI the Taiwanese would have to be "reeducated" should reunification take place, according to the South China Morning Post.
Such efforts would include attempts at repressing Christian religions which refuse to recognize the Communist regime's authority over them, warned Bob Fu, an evangelical Christian who fled China in 1997 after a two-month imprisonment for illegal evangelism the year before.
"If there is a Communist Party invasion [and] occupation of Taiwan, Christians will be really one of the first groups targeted very severely, much worse than even what's happening to Hong Kong Christians," Mr. Fu said.
Although Taiwan's Christian community of just under 1 million represents about 4% of the island's population of 24 million, it has long been prominent in official circles. The late anti-communist leader Chiang Kai-shek was a Methodist, and at least one president of Taiwan identified as a Christian.
Mr. Fu, president of ChinaAid, which promotes religious freedom and the rule of law in China, said China's Communist Party leadership believes Taiwan's churches "are more dangerous" than congregations in Hong Kong because the Taiwanese groups have deep historical roots and influence. Beijing recently staged a crackdown on Hong Kong's pro-democracy movement, citing national security reasons, which only heightened fears in Taiwan over what a takeover by the mainland could mean.