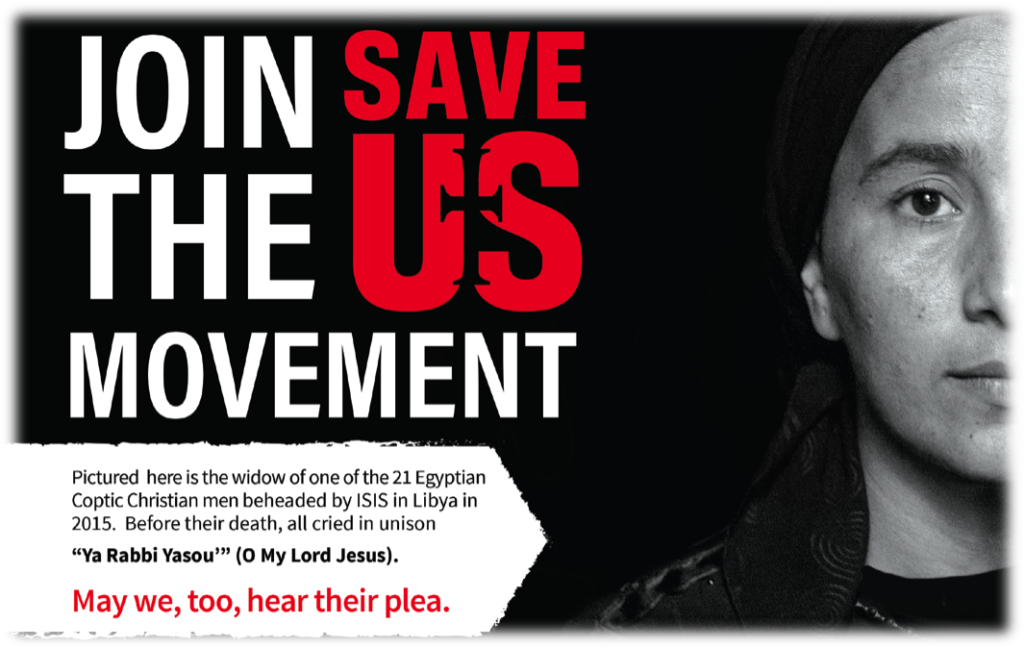 Save the Persecuted Christians is a grassroots movement to save lives and save souls. We educate the public on anti-Christian violence and enlist their help in: supporting those harmed for their faith in Jesus; holding those responsible accountable; and securing significant penalties on state and non-state persecutors of Christians.
Come and save us, LORD our God; let your face shine upon us, that we may be saved.
PSALM
80:4
Therefore, as we have opportunity, let us do good to all people, especially to those who belong to the family of believers.
Galatians
6:10
We are troubled on every side, yet not distressed; we are perplexed, but not in despair; Persecuted, but not forsaken; cast down, but not destroyed.
2 Corinthians
4:8-9
In fact the hour is coming when everyone who kills you will think he is offering worship to God. They will do this because they have not known either the Father or me. I have told you this so that when their hour comes you may remember that I told you.
John
16:4
For if a man does not take care of those who are his own, especially those who are members of the houehold of faith, this one has renounced the faith and is worse than those who are unbelievers.
1 Timothy
5:8
Sing to the LORD, praise the LORD,
for he has rescued the life of the poor
from the power of the wicked!
Jeremiah
20:13
It is more blessed to give than to receive.
Acts
20:35
This exhibit tells the story of Christian women targeted for religious-based violence.